IV Lipids in the NICU
Presentation by Kara L. Calkins, MD MSCR
November 17, 2021 – 2pm ET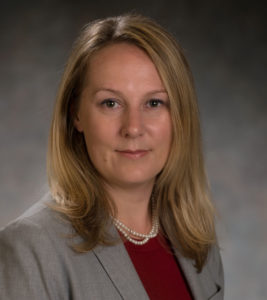 Dr. Kara Calkins received her BS from the University of California (UC) Davis in Nutritional Sciences and her MD from the UC Irvine. Her post-graduate training included a pediatric residency at Cedars-Sinai Medical Center, followed by postdoctoral fellowships and training in neonatal-perinatal medicine, a Master's in Clinical Research (MSCR), and clinical pharmacology at UC Los Angeles. Dr. Calkins is currently an Associate Professor in the section of Neonatology in the Department of Pediatrics at UC Los Angeles. She is the Program Director the Neonatology Fellowship and Co-Director for Pediatric Residency Research.
Dr. Calkins has severed as the principal investigator for several grants, including grants from the Gerber Foundation and NIH/NIDDK. Dr. Calkins' research career is dedicated to better understanding how nutrition impacts growth, body composition, metabolism, and specific diseases. Dr. Calkins' research team focuses on how to best prevent, treat and diagnosis various liver diseases, including intestinal failure associated liver disease (IFALD) and non-alcoholic fatty liver disease (NAFLD). Dr. Calkins has over 40 peer-reviewed publications, reviews, and book chapters. Dr. Calkins is committed to mentoring future pediatric physician scientists, and promoting an innovative research environment that fosters inclusion and inquisition.
Please check back later for more information and registration.