Our Team
Astarte Medical is comprised of a distinguished management team and world-class advisors in pediatrics, microbiome and predictive analytics.

I have always loved to help people. From an early age, I knew I wanted to work in a field that would make an impact on the lives of others. I started out in customer service, but when the opportunity came up to help improve outcomes for preterm infants at Astarte Medical, I was ready for the challenge.
I had just earned my degree in Business Administration and wasn't sure what I was going to do next—but this opportunity felt like the perfect place for me to make a difference. My son, Alexander passed away from complications when he was born prematurely at 25 weeks. This motivated me to find meaningful work that would honor his life.
Astarte Medical is a great place for me because we are all about making a difference and improving outcomes for our most vulnerable population. Every day brings new challenges and opportunities for growth, making me feel like what we do really matters.
Before joining Astarte Medical, I spent the bulk of my career in the consulting space helping Fortune 500s and scaling startups alike reimagine and redesign their processes and systems. As a client relationship lead that managed both external expectations and internal teams, blending empathy, relationship building and transparency with strategic planning, deadlines and deliverables became my strongest, most well-honed skill set. And it was always transferable, no matter the vertical—from financial services and automotive to healthcare and life sciences and any space in between. While I thrived on the variety each day brought, I began to seek something more; a deeper purpose for my work and the opportunity to work alongside exceptional leaders.
And then I met Tracy and Tammi. 
Their passion, mission and authenticity checked all the boxes on my "What do I want to do next?" list. These were the leaders solving challenges near and dear to my heart; the leaders that I wanted to work with. 
I am grateful to work with such smart, driven and kind people and I embrace the opportunity to position and enable our team to build truly life-changing technologies for our most vulnerable population.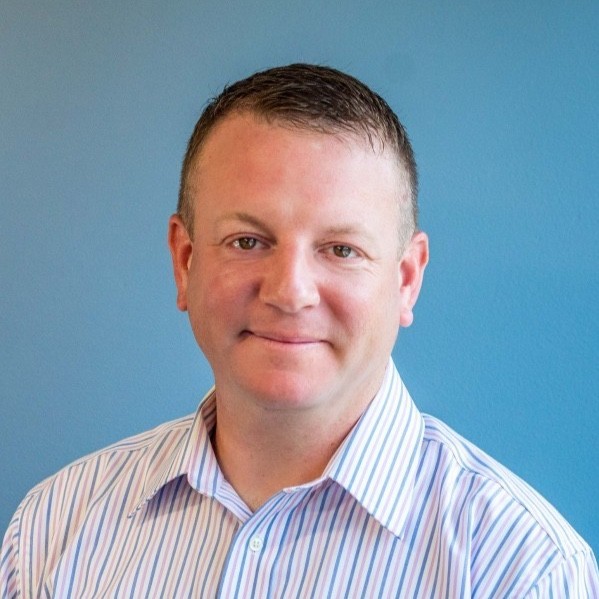 Jeremy Dombroski
Chief Financial Officer
I have been in the accounting industry for approximately 25 years. Before working with Astarte Medical, I worked with Fortune 100 companies to small businesses in a variety of industries. I have had the most enjoyment working with small businesses that have passionate owners about their mission. I am able to bring my experiences to businesses like Astarte Medical and provide support as the team continue to focus on
their vision of growth. I focus on providing financial transparency to the executive team and investors while also refining processes to ensure scalability. I focus on serving the internal customers of the business so Tracy and team can provide high quality service to our external partners.
Prior to working with Astarte Medical, I started my career in public accounting and then moved on to hold roles as controller of two private equity backed companies, Director of FPA of a publicly traded business and CFO of a portfolio of small business. I am currently a Principal at the Eliassen Group in their Operational Accounting practice.
I love working with smart people to solve complex challenges. I have worked in a variety of roles but have always enjoyed making a difference. 16 years ago, my sister-in-law gave birth to twins at 27 weeks of gestation. They weighed under 2 pounds each and could fit in the palm of your hand. They are now amazing teenagers. The first 1,000 days are a critical period of development and Astarte Medical is providing tools to ensure that our most fragile babies can thrive.
I have a Molecular Biology degree but have focused my career on delivering technology that drives better decisions. After graduating from Princeton and working in big consulting for a few years, I was drawn to the impact that small companies can deliver. A tight knit team pulling in the same direction is a powerful force. Applying my experiences in financial services, software development and healthcare to help preemies achieve appropriate growth goals so that they can turn into amazing teenagers and people is a true privilege.
Before joining Astarte Medical, I was the CEO and founder of Affirmative Prescription Solutions. APS focused on providing prescribers real-time information related to opioid prescriptions. I have worked with the top financial services firms and have launched technology companies. Working with neonatologists, nurses and dietitians to standardize feeding while understanding individual needs is a challenge that I look forward to solving with our team.
Dr. William W. Hay, Jr. served as Professor of Pediatrics (Neonatology) at the University of Colorado Denver (retired). He was Head of the Section of Neonatology from 1982-1992 and Director of the ACGME/RRC accredited Training Program in Neonatal-Perinatal Medicine from 1982 until 2003. He also served as Director of the Child Maternal Health Program, now the Early Life Exposures Program and was Director for 36 years of the Neonatal-Perinatal Clinical Translational Research Center, for the NIH-NCATS-Colorado Clinical and Translational Sciences Institute. Dr. Hay's principal administrative role was Scientific Director of the UCDenver–Department of Pediatrics/Section of Neonatology Perinatal Research Center. He is principal investigator and program director for an NIH-NICHD T32 Training Grant in Perinatal Biology and Medicine. Dr. Hay is widely published, with his research and scholarship appearing in more than 400 articles and books.
Dr. Hay graduated from Dartmouth College with a BA degree (cum laude) in biology and was a Senior Fellow conducting independent study in philosophy for his senior year. He graduated from Yale University School of Medicine in 1971. From 1971-1974, he completed an internship and residency in pediatrics at the University of Colorado School of Medicine and then served as Chief of Pediatrics at the U.S. Air Force Regional Hospital, Minot, North Dakota. He returned to the University of Colorado School of Medicine in 1976 for a research fellowship in Perinatal Biology and Medicine and as an Instructor in Neonatology. He became a full time member of the faculty of the University of Colorado School of Medicine in 1978 as an Assistant Professor. He rose to Associate Professor in 1983, to Professor in 1988, and received tenure in 1989.
Dr. Hay has conducted and directed basic, translational, and clinical research in perinatal medicine and biology for more than 40 years. His research, supported by NIH and occasionally other funding sources (e.g., the Bill & Melinda Gates Foundation) has been focused on the mechanisms by which maternal nutrition and diseases (such as diabetes) that produce different plasma nutrient substrate and hormone concentrations regulate placental uptake, metabolism, and transfer to the fetus of essential nutrients (principally glucose and amino acids), and in turn, how these processes are interrelated to nutrition, metabolism of nutrient substrates, hormone balance, and growth rate in the fetus. A major focus over the years has been on placental and fetal intrauterine growth restriction and both acute and chronic fetal hypoglycemia and hypoxemia and how these conditions in the placenta and fetus adversely affect fetal insulin production, variable insulin action, hepatic glucose production, skeletal muscle metabolism and growth, and other aspects of fetal metabolism and growth. This research is fundamental for learning how we might provide selective nutrition to the pregnant mother and nutrients, hormones, growth factors, and oxygenation to the fetus in order to better nourish the fetus and prevent or correct acute and long-term adverse consequences of abnormal fetal nutrition, growth, and development. Dr. Hay's original studies of fetal glucose and oxygen metabolism focused on placental glucose transport and fetal glucose utilization. He has done pioneering work in developing methods using tracers (glucose and lactate) to measure rates of fetal glucose utilization and oxidation. More recent studies have focused on fetal insulin production and action (with Paul Rozance MD) and how both hypoglycemia and hypoxia induce fetal hepatic insulin resistance (with Stephanie Wesolowski PhD), in contrast to peripheral insulin sensitivity, that promotes glucose production that serves to sustain fetal energy metabolism in the presence of reduced glucose supply. Other studies are focused on how amino acid supply regulates fetal myocyte development and growth of skeletal muscle (with Laura Brown MD).
I'm never really certain how I got interested in programming, but the roots were probably there somewhere at the intersection of building LEGOs and playing video games growing up. Building things, experimenting and tinkering with other things, and solving puzzles were how I spent a lot of my childhood. What better way to do all three at once than programming?
After graduating from the University of Pittsburgh with a BS in Computer Science and a BA in Sociology, I started my career as a developer working in fintech, primarily in a DevOps role. In addition to getting to learn some of the finer points of automation and release management, I also got to quickly learn how to engage in conversations with people with completely different frames of reference: how do you explain and quantify the value of continuous integration to the head of professional services? How do you review the impact of a bug fix with a certified financial risk manager?
As much as I enjoy programming, designing, and problem solving, there are always days where it's just a little tougher to keep going. Whether it's having to track down a difficult bug, reflecting on a meeting that didn't go as well as planned, or any other challenges life throws us, it's hard to keep your heart fully into what you do every day. On those days, I've found that there's got to be something about what I'm doing that keeps me motivated. In fintech, I struggled to remind myself of that "underlying motivation" about what I was doing that told me to keep going.
These days, finding that motivation never seems to be an issue. I'm surrounded by a brilliant team that helps me think, learn, and grow every day. There's always something fresh to look forward to at a startup. Above all, though, the impact of what I'm doing couldn't be more clear. Having the opportunity to work to improve outcomes for infants is something for which I'm always grateful, and it pushes me to do the best I can every day.
Over the years, I have developed and shipped software using countless technologies in a variety of industries ranging from ERP to medical devices. But finding that one company that can impact the healthcare industry in such a positive light has always eluded me. But I finally found it at Astarte Medical. The team's ambition and challenge with the goal of positive societal impact has drawn me in as we work every day to improve healthcare tools that the less fortunate among us depend on; and in some cases rely on.
My careers trajectory has historically been driven on challenges. Working in the ERP industry has provided the challenges of fine crafting single solutions that improve business processes in a variety of customer's organizations. My experience in medical devices has given me the challenge of developing complex software that interfaces with embedded technologies using wireless technologies such as MICS and Bluetooth. But I would drop them in a second to continue to focus on technologies that improve care for preterm infants. As the real challenge is solving the problems that help the most in need.
With an extensive software engineering and computer science background, I continue to be humbled by the ambitious, bright, and skilled team at Astarte Medical as we continue to work to solve the direst of problems.
Growing up, I knew exactly what I wanted to do with my life. It was all planned out from college to retirement. I was going to fly for the Navy, then pilot the space shuttle and when I was too old for that, I was going to be a commercial airline pilot. Well… you know what they say about planning, be flexible!
Flexibility came sooner than anticipated. My eyesight was terrible and I was told no way could I ever fly. It was devastating!
Now of course, I realize that someone had bigger and better plans for me. In 2005, I started working at a venture capital company and the rest as they say is history. I met some wonderful people during those years but there were two that struck a nerve – in the best way possible. Throughout the years, Tracy, Tammi and I formed a close bond and a unique ability to work in unison. Needless to say, when the opportunity came to make a concrete difference in the world, how could I say no. Now I contribute to an incredible team fighting for those who can't fight for themselves.
Was this my plan in life, no! But is it the best thing I could have ever hoped to do – yes!
I feel incredibly fortunate, every single day.  I've been blessed with good health, a beautiful family, great friends and a career I absolutely love. I wake not knowing what the day will hold.  My calendar is a good plan, but as the country song aptly says, "You make a plan and you hear God laughing". The spontaneity and dynamism of life is what makes it so fun…so frustrating…and so fascinating. What matters day in and day out are the people. The people I work with, the people I meet, the people who challenge me, who support me, who make me the best I can be.
My career has taken me on a journey from the transactional to the transformational. A good start in banking provided fundamentals in deal structure and business assessment, but I realized my favorite part of every deal was the management team.  But when the deal was done we parted ways. I wanted more – to see how the story developed. So after business school, I transitioned to a venture investor supporting management teams, determining strategy, and forcing accountability in execution. My portfolio had ups and downs, there were winners and losers. I met good investors after whom I wanted to model myself, and others who taught me a noble profession can quickly be corrupted by greed and self-interest. And then it happened; I started my first company.
And then another. Then my first exit as a founder and entrepreneur. Building something, driving an organization, hand-picking the team with whom you work – that's the ultimate career. I am honored to work side by side with passionate, bright, hard-working, ethical people who wish to make a difference in the world. I can't wait to see where the journey leads, but I can tell you this, I'm just getting started.
Clinical & Scientific Advisory Board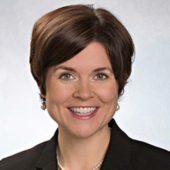 Katherine Gregory, RN, PhD
Boston College, Connell School of Nursing
Katherine E. Gregory, Ph.D., RN, FAAN, was named dean at the William F. Connell School of Nursing on July 1, 2021. Dr. Gregory was previously the associate chief nursing officer, women's and newborn health, research, and innovation at Brigham and Women's Hospital and assistant professor of pediatrics at Harvard Medical School.
As a researcher, Gregory has worked with a diverse set of scientists across multiple disciplines from a wide range of institutions, and has secured both National Institutes of Health and National Institute of Nursing Research funding from 2003 through 2024. In 2009, through the generosity of University Trustee Kathleen Haley and her husband Stephen, Gregory helped establish the Haley Nurse Scientist Program, a partnership between the Connell School of Nursing and Brigham and Women's that funded clinical nurses at BWH and nursing faculty at CSON to engage in scholarly activities and lead clinical research while strengthening holistic care provided to patients and families. She was selected as the inaugural Haley Nurse Scientist.
Prior to being named the associate chief nursing officer at Brigham and Women's, Gregory served as associate director of research in pediatric newborn medicine, and director of newborn care redesign, improvements, and analytics. She continues to serve as an assistant in biology in the Mucosal Immunology Lab at Massachusetts General Hospital, and as a senior scientist in pediatric newborn medicine at BWH. She is also the editor of the Journal of Perinatal and Neonatal Nursing.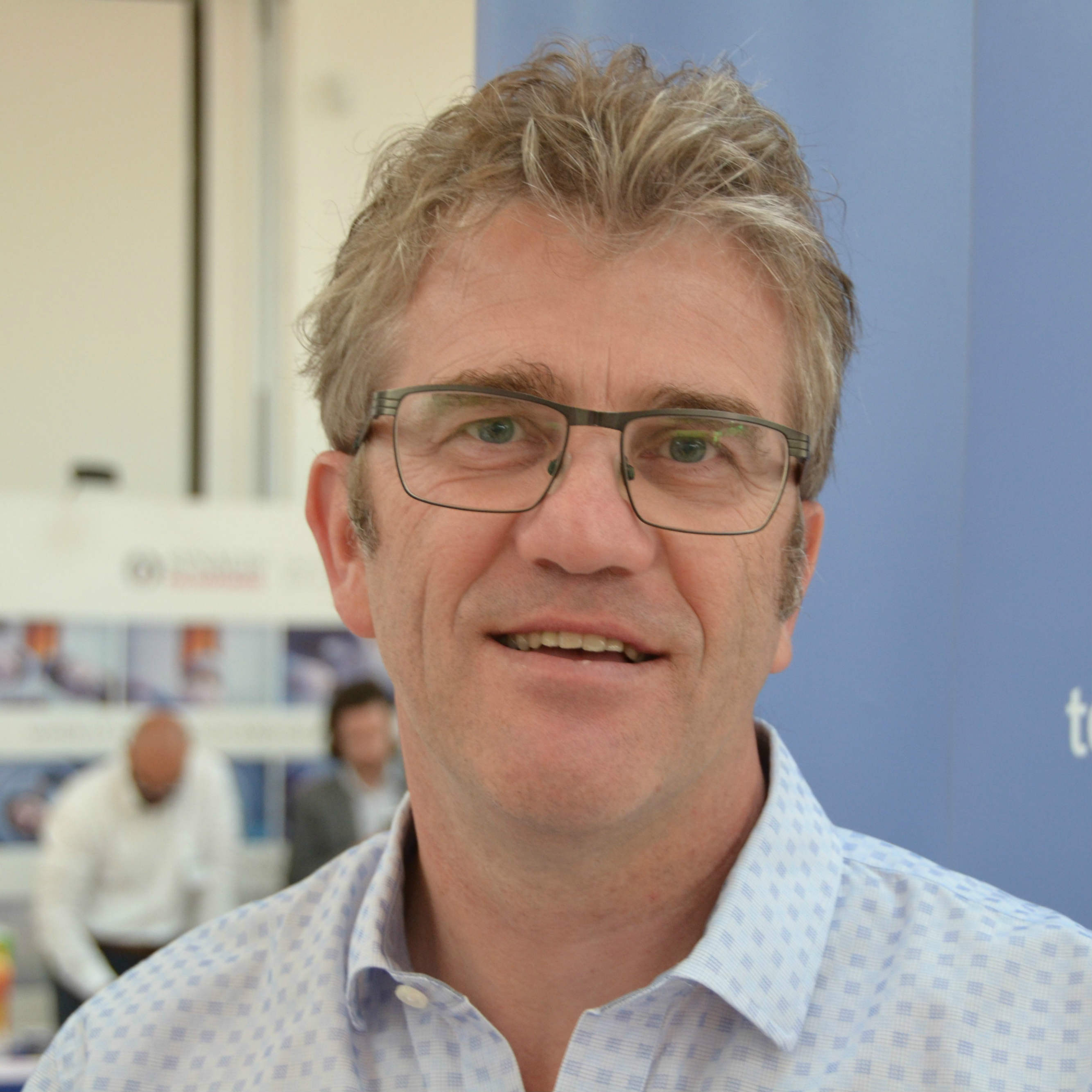 Nicholas D. Embleton, MD, MBBS, FRCPCH
Newcastle Upon Tyne, UK
Dr. Nicholas Embleton is Consultant Neonatal Paediatrician, and Professor of Neonatal Medicine, Newcastle upon Tyne UK, having completed paediatric and neonatal training in the UK and Vancouver, Canada. His doctoral thesis was on 'Protein Requirements in Preterm Infants'. Dr. Embleton helps lead a broad portfolio of research coordinated by the Newcastle Neonatal Research Team based in Newcastle (see www.neonatalresearch.net). This includes the unique Great North Neonatal Biobank led by Clinical Director Dr. Janet Berrington (orcid.org/0000-0002-6185-2843). These include large-scale NIHR nutrition trials that recruited
more than 5000 preterm infants (www.npeu.ox.ac.uk/elfin and /sift), along with mechanistic microbiomic and metabolomic studies – the MAGPIE study.
Dr. Embleton coordinates the Newcastle Preterm Birth Growth study that has tracked the growth and metabolic outcomes of children who were born preterm into late adolescence, including measures of insulin sensitivity and body composition, along with epigenetic correlates. Current trials include exploring the impact of exclusive human milk diets in extremely preterm infants (INDIGO) and feeding in late and moderately preterm infants (FLAMINGO). Dr. Embleton leads a series of qualitative studies exploring the experiences of parents (and the staff who cared for them) who suffered a reproductive or neonatal loss, recently completing a project with staff and parents where one of a twin pair dies. This led to the creation of a bespoke educational film based website – the BUTTERFLY PROJECT www.neonatalbutterflyproject.org. He is elected member of the ESPGHAN Committee of Nutrition, coordinates the UK based Neonatal Nutrition Network (N3 www.neonatalnutritionnetwork.org, and has >140 peer reviewed publications in addition to numerous educational articles and book chapters.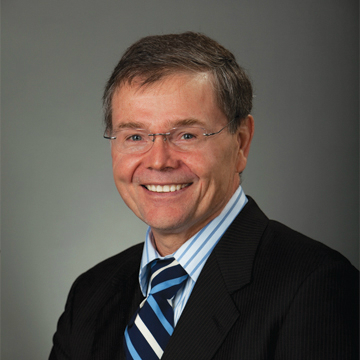 Josef Neu, MD
University of Florida
Health
Dr. Josef Neu, MD, did his medical school training at the University of Wisconsin, was a pediatric resident at Johns Hopkins and a postdoctoral neonatology fellow at Stanford University. He came to the University of Florida as an associate professor in 1984 to continue his research in developmental gastroenterology and neonatal biochemical nutrition. In 1987 he pursued additional research training at the University of Bern (Switzerland) on basic mechanisms affecting intracellular processing of lactase in the intestinal epithelium. He is internationally recognized for his research in developmental gastroenterology and nutrition and has most recently focused his research efforts on the intestinal microbiome and mucosal immunology. He has been NIH RO-1 funded to study the developing microbiome in babies at risk for developing necrotizing enterocolitis. This involves a multicenter evaluation of intestinal microbiota using novel non-culture based technologies. He is also evaluating the effects of the fetal microbiome as it relates to prematurity and evaluating the effects of antibiotics on the fecal microbiome and metabolome of preterm neonates.
Dr. Neu maintains an active interest in residency and fellowship training. He has served as director of the neonatology fellowship training program at UF since 1986 and on the Council for the Organization of Neonatal Training Program Directors (ONTPD) and served as National chairman of the ONTPD for 2 years. He is on the editorial board of 7 journals, has served on numerous NIH study sections and is also active in international education; as a member of International Postgraduate Organization for Knowledge Transfer Research and Teaching Excellent Students (IPOKRaTES), he has organized seminars in neonatal gastroenterology and nutrition innumerous countries. He is currently Chairman of the Board of the IPOKRaTES Foundation.
Dr. Neu has been involved in the direct mentorship of over 20 postdoctoral M.D. neonatology fellows, three pediatric gastroenterology fellow, approximately 15 visiting international scholars, 3 Ph.D. postdoctoral fellows, over 20 undergraduate independent study students (the majority of whom have gone on to medical, veterinary or graduate school in the sciences). He has also mentored 15 high school students in his laboratory.
Christopher Stewart, PhD
Newcastle Upon Tyne, UK
Dr. Christopher Stewart has researched the early life microbiome in health and disease for the past decade, specializing on infants born premature (<32 weeks gestation). In that time, he has published over 50 peer-reviewed manuscripts and has regularly presented his work at national and international conferences.  Following his PhD and a Fellowship in the UK, he moved to Baylor College of Medicine (Houston, TX) as a Post-Doctoral Associate, performing both computational and wet-lab experimentation. He then moved to Newcastle University (England, UK) in January 2018 as a Marie Skłodowska-Curie Actions Fellow and is currently building his lab focused on microbial-host interaction in the gut.  Within preterm infants, his research group is focused on necrotising enterocolitis (NEC) and late onset sepsis (LOS).  By applying state-of-the-art sequencing to clinical samples collected at the Royal Victoria Infirmary (Newcastle upon Tyne), his research has shown that specific microbes are associated with protection from both NEC and LOS.  Using a recently developed model that combines human preterm intestinal cells alongside viable microbes, his group is now researching host-microbial interaction to better understand how the microbiome contributes to health and disease in preterm infants.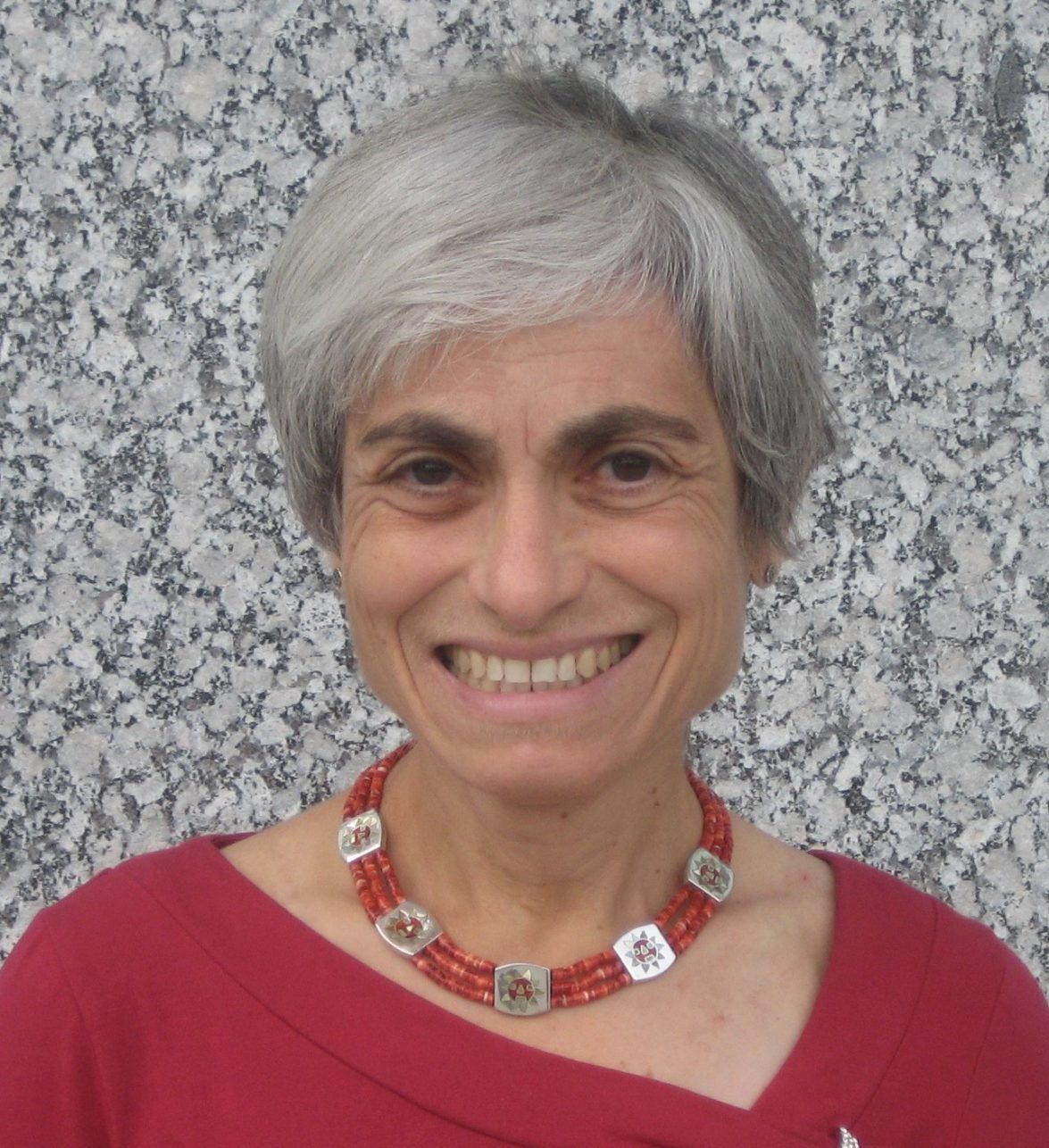 Dena Goldberg, PhD, RD
Carilion Children's Hospital
Dena received her BS in Dietetics from the University of California, Davis; her MS in Public Health Nutrition from Case Western Reserve University, and her PhD in Human Ecology from the University of Tennessee, Knoxville. Since September 2005 she has been the NICU dietitian for the 60 bed level IIIB NICU at Carilion Children's in Roanoke Virginia. In this position, Dena assesses nutritional needs, develops and evaluates nutrition care plans and monitors growth of neonatal intensive care unit patients; provides nutrition education for health care providers and students; develops and evaluates standards of practice to ensure the provision of optimal nutrition care; chairs the NICU lactation promotion committee; and mentors dietetic students. She actively participates in the unit continuous quality improvement program and conducts research. Current projects include collecting and evaluating data on breastfeeding initiation and duration, feeding practices, and growth and an inhouse research grant "Developing a Culture of Breastfeeding" Dena has been active in the Academy of Nutrition and Dietetics Pediatric Practice Group. She chaired the workgroup that developed the recommended indicators for identifying malnutrition in preterm infants and neonates, is a member of the malnutrition committee, and served as an advisor to the executive committee. Prior to working at Carilion Children's, Dena worked for several years as a public health nutritionist in maternal and child health programs at the local and state level and in academia.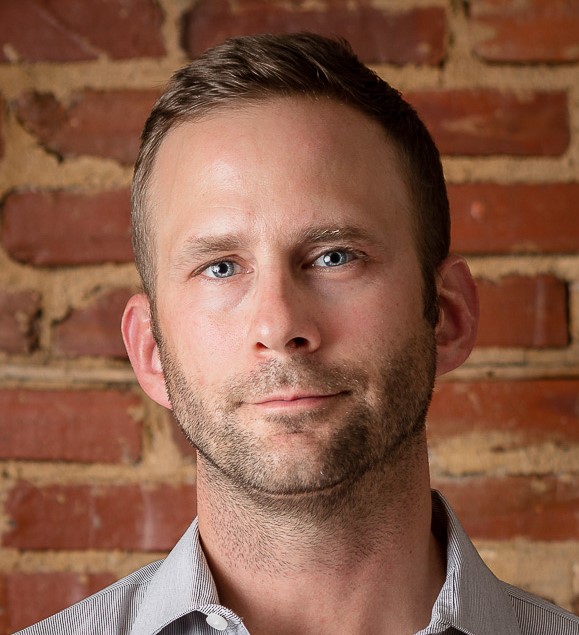 Daniel Beiting, PhD
University of Pennsylvania School of Veterinary Medicine
Daniel Beiting is an Assistant Professor of Pathobiology at the School of Veterinary Medicine at the University of Pennsylvania in Philadelphia, PA. His research combines immunology, microbiology and genomics to understand how factors such as diet and infection alter the complex microbial ecosystem in the gut, and how these factors impact inflammation and disease. He is particularly interested in data-driven approaches, which led him to develop web-based, interactive data mining tools to explore complex clinical microbiology datasets from human, animal and environmental studies.
Dr. Beiting is also the Technical Director of the Center for Host-Microbial Interactions at PennVet, where he helps coordinate interdisciplinary research projects, directs educational initiatives and partners with local biotech companies to advance human and animal health. Dr. Beiting received his PhD from the Cornell University, and subsequently completed a post-doctoral fellowship at UPenn, before joining the faculty at PennVet.
Giulia C. Kennedy, Ph.D. is a prolific scientific leader with over 20 years' experience in molecular diagnostics, genomics and commercialization of products in the life sciences industry. She was most recently the Chief Scientific and Chief Medical Officer at Veracyte, and as part of the founding team, led the research, clinical development and launch of 6 diagnostic tests that achieved payor reimbursement and have changed the standard of care for patients with cancer and other disease. Previously, Dr. Kennedy led scientific research and development teams at Millennium Pharmaceuticals, Chiron Corporation and Affymetrix. Dr. Kennedy is a member of the Steering Committee for the Cancer Evolution working group of the American Association of Cancer Research, an advisor to the UCSF Catalyst program, and is a Board director for Astarte Medical, Inc. and Acuamark, Inc. She earned her doctorate degree from Case Western Reserve University and lives in San Francisco, CA.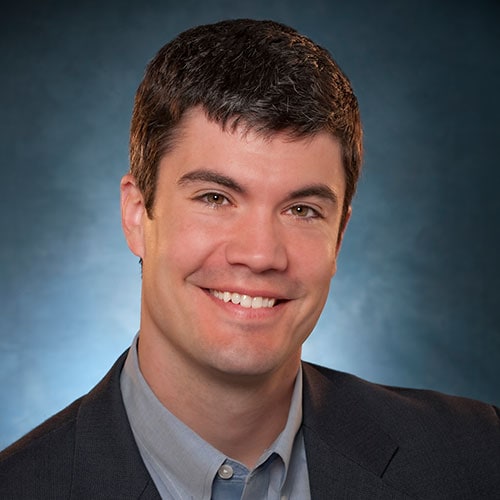 Marcus Osborne serves as CEO of RightMove, a startup created by HSS whose mission is to make high quality, patient-focused omnichannel musculoskeletal care available to all Americans. Previously, Marcus served as Senior Vice President of Health Transformation at Walmart where he was focused on furthering Walmart's goal of improving the healthcare industry in the U.S. by increasing access and affordability in the system for consumers, helping to launch Walmart Health and other key health initiatives.  Prior to joining Walmart in 2007, Osborne served as the Chief Financial Officer of the Clinton Foundation Health Access Initiative, helping increase access to HIV/AIDS treatment in the developing world, and as a Senior Management Consultant for Alliance Consulting Group in Boston, Massachusetts. He attended the Harvard Business School and received his Masters in Business Administration, graduating with honors.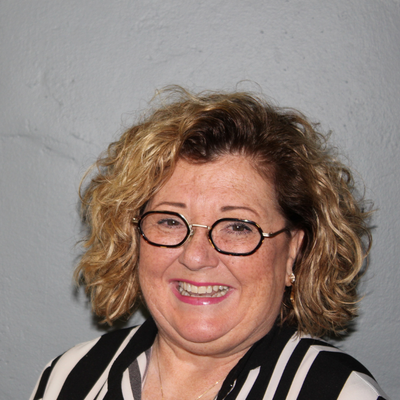 Wendy Slatery is a recognized commercial leader in healthcare with extensive experience in existing and market entry solutions. In her role at Aspect Imaging, Ms. Slatery is responsible for the development and execution of the strategic direction for the company's dual-industry focus: preclinical research and healthcare, advancing the utilization of magnetic resonance imaging to maximize utilization in complex locations to facilitate accessibility to critical information. Under her leadership, the preclinical research portfolio and the company's newest endeavor, point-of-care MRI for neonatal patients, has grown in brand awareness and revenue through innovative solutions and service offerings, key strategic alliances, and a realignment of internal and external resources. Throughout her career, Ms. Slatery also led improvements in financial performance, expanded industry presence, and leveraged market position to lead cross-business initiatives creating new markets for existing portfolios and built organizations that support and expand the commercial opportunity for emerging technology. Ms. Slatery holds a Bachelor of Science degree in Microbiology and Chemistry from Mississippi University for Women, the nation's first state-support college for women in the United States, chartered in 1884.
As co-founder and CEO of Astarte Medical, Tracy leverages her experience in entrepreneurship and nearly two decades as an early stage venture capital investor. Tracy previously co-founded Astarte Ventures, an early stage investment firm focused exclusively on investing in companies with technologies to support women's and children's health and wellbeing. This passive portfolio includes eight companies supporting this market focus. It was through the efforts associated with Astarte Ventures, Tracy and her co-founders came together to form Astarte Medical to dramatically impact health outcomes in the first 1000 days of life, from conception through age 2.
Prior to Astarte, Tracy served as general partner at Battelle Ventures and focused on investments in health & life sciences, as well as emerging energy technologies. Tracy led the firm's investments in NuPathe (NASDAQ: PATH; acquired by Teva Pharmaceuticals for $140 million), BioNano Genomics (NASDAQ: BNGO), Micro Interventional Devices, and SmartSynch (sold to Itron for $100 million). While at Battelle Ventures, Tracy co-founded NellOne Therapeutics, a biotechnology company focused on soft tissue regeneration.
In 2014, Tracy to co-found FedIMPACT, LLC in 2014, a commercialization enterprise to identify and launch technologies from federal laboratories. Having successfully spun-out four companies in just 18 months with over $5M of funding, FedIMPACT was acquired by IP Group, plc in December 2016.
Tracy received her BS in Accounting and International Business from New York University and her MBA at Columbia Business School in Finance.
As co-founder and former CFO of Astarte Medical, Tammi managed financial reporting, marketing and PR, human resources, investor relations, legal and equity management and oversaw internal operations.
Prior to founding Astarte Medical, Tammi co-founded Astarte Ventures, a fund dedicated exclusively to the health and wellbeing of women and children. Astarte Medical is a portfolio company spinout of Astarte Ventures.
More recently, Tammi successfully sold a business she co-founded to a publicly traded technology and development organization based in the UK.
From 1998-2015, Tammi was CFO for three early stage venture funds based in the Princeton, NJ area and was actively involved in more than 75 financing transactions in the areas of health and life sciences, energy, and security.
Tammi is a graduate of University of Wisconsin – Platteville, where she holds a bachelor's degree in Accounting. Tammi is a Certified Public Accountant and an honored Member of the Kauffman Fellows Society.