A Focus on the First 1,000 Days
Starting at conception, the health of both mother and child are of utmost importance. At Astarte Medical, we view the first 1,000 days as a window of opportunity to deliver solutions that allow hospitals and clinical teams to standardize care protocols and customize treatment plans, at a time that has a profound impact on long-term health.
These first 1,000 days are especially critical for preterm infants, who are facing significant challenges, which include:
Greater Risk of
Allergy, Asthma
and Obesity
>40%
Neurodevelopmental
Delays or Disabilities

Partnering with March of Dimes
Astarte Medical – Meals That Matter Campaign
Astarte Medical is honored to partner with March of Dimes to provide healthy meals to NICU families and clinical care teams.


Core to Astarte Medical is our comprehensive and proprietary dataset, which integrates feeding protocols, microbiome profiles and clinical information. Our NICUtrition® suite of products provides actionable information in real time to hospitals and clinical teams, enabling them to standardize care protocols and optimize nutrition.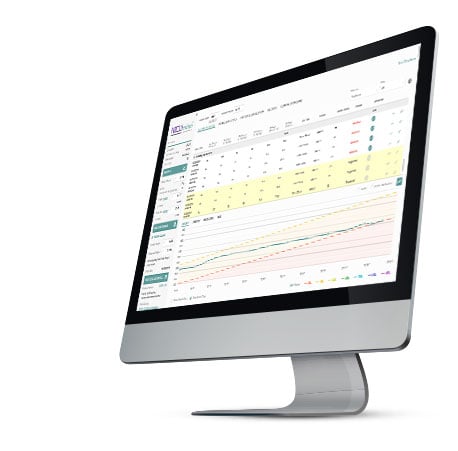 About Astarte Medical
Led by a distinguished team and world-class advisors in neonatology, nutrition and microbiome, Astarte Medical is the only precision nutrition company using software and predictive analytics to improve outcomes during the first 1,000 days of life, with an initial focus on preterm infants.
Astarte Medical is one of eight pediatric-focused digital health companies invited to participate in the 2022 KidsX Accelerator
March of Dimes and Astarte Medical delivered 150 meals to families and clinical care workers in the NICUs at Thomas Jefferson University Hospital and at the Hospital of the University of Pennsylvania
150 meals were delivered to NICU families and clinical staff in honor of Prematurity Awareness Month